Reading Time:
3
minutes
On Thursday 22nd November we'll be attending The Societies of Photographers Roadshow in Coventry. It's free to enter if you register in advance, here: https://thesocieties.net/events/coventry/
Free Tradeshow
There's a free trade show from 09:30, which is a great opportunity to meet a wide range of trade suppliers, including Light Blue!
Free Masterclasses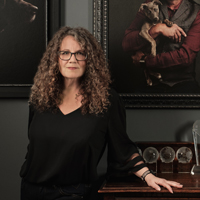 Christina Lauder FSWPP Master Photographer – Teen Portraits: The Next Big Thing in Portraiture
10:00-11:00
Seniors Portraits in the US has been huge for years. Named for the year in which it is tradition to have them done, their senior year of high school, these teen portraits is a market that hasn't seen much headway here in the UK. Like newborn, maternity and boudoir, this too can become the next big thing. Build it and they will come. During this one hour talk we will take a look at various ways to style, light, and market a product range that will have this elusive age group begging their parents for a shoot.
Terry Donnelly FSWPP – Sony mirrorless cameras, one year on since making the switch from DSLR.
12:00-13:00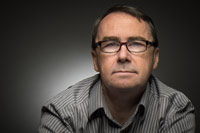 Come and celebrate my Sonyversary with me in this action packed 1 hour presentation and demonstration. I will share my experiences, and many images from my first full year of shooting Sony mirrorless cameras professionally, and also demonstrate some key features.
Was it worth it? Did I make the right choice? What do I like, and dislike? What are the benefits?
Come and join us and have all these questions answered and more at the Societies' Roadshows where Sony UK will also be in attendance with a full range of kit for you to try and get hands on with.
Gary Hill ASIFGP – Can A Man Shoot Feminine Boudoir?
14:00-15:00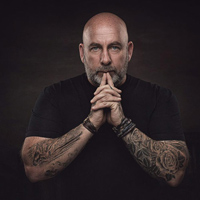 It is often said that men and women have very different styles of shooting especially when it comes to shooting boudoir and glamorous style images.
In this class the art of shooting images which are feminine in style but shot from a man's perspective will be shown and discussed.
From pre shoot consultation the client needs and expectations will all be covered to show the relevant skills needed in order to ascertain the style and type of imagery the client really wants.
Experienced boudoir photographers know the difference in the type of images clients want for themselves and the type they would like shot for partners of both sexes. The subtle psychology of why this is so will be explained and shown both in the style and in the relative posing of the shot to suit both market places.
The ability to capture this and show that it is appreciated by the photographer leads to greater client satisfaction, larger sales and greater use of word of mouth marketing.