About us
We set up Light Blue Software to bring you Light Blue, which we developed over several years in collaboration with professional photographers.
Light Blue Software is:
a small, responsive company, not a soulless corporation
committed to giving you value for money by producing good software at a reasonable price.
keen to hear from you if you've got ideas for things which should be added or changed in a future version of Light Blue.
run and staffed by people who have a passionate interest in producing really good stuff.
Light Blue Software is not:
a faceless multinational with salesmen called Brad who have shiny shoes and say 'Hey y'all'.
set in its ways; if we can work out a better way of doing something, we'll work our hardest to see how we can incorporate that idea
Fairtrade or organic (we would be if we could, but we make software, so it's not an option for us).
The people in the secret Light Blue bunker
London and Cambridge wedding photographer Tom Catchesides specialises in weddings, portraiture, commercial and PR work, and was recently listed as one of the top 10 wedding photographers in the UK. Before becoming a full-time photographer, he was a software developer; Light Blue is based on the program he created for his business as it developed.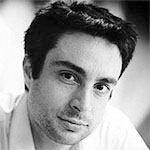 Hamish Symington has a degree in Biochemistry from the University of Cambridge, which is a natural introduction to the world of graphic design and software development. He's behind much of the database side of Light Blue, as well as general prettification of things, plus the website.
He abhors grammatical inaccuracy and a lack of attention to detail. When not in front of his iMac, he can often be found looking after his beehives. He also sets custom cryptic crosswords under the pseudonym 'Soup'.